BACH: Sarabanda from Partita No. 1 – Garrett Fischbach
BACH: Sarabanda from Partita No. 1 - Garrett Fischbach
As a member of the 
Metropolitan Opera Orchestra
 since 1998, it would be fair to say that 
Garrett Fischbach
knows what his violin should sound like. Earlier this year Garrett purchased a stereo pair of BM9's in order to work on his own recordings. Recently, Garrett performed J.S. Bach's Partita No. 1 for solo violin (about 30 mins) at South Presbyterian Church, Dobbs Ferry, New York, and recorded the performance using his BM9's. The results are pretty incredible….
"The cameras were placed such that the mics are not in the shot, however at the end of the session I moved the main camera closer to the centre and recorded one of the movements with the mics in the shot, for the sake of documentation.
My aim was to capture a very direct sound, with a tactile sense of the bow on the string. I positioned the BM9s as a spaced pair 20cm apart, about 4ft in front of the violin, with the center of the ribbons only about 6 inches higher than the bridge of the violin. I'm not a professional engineer, nor am I very savvy in a DAW, so I was very pleased to get a sound that I felt needed no processing or EQ for my taste."
Garrett Fischbach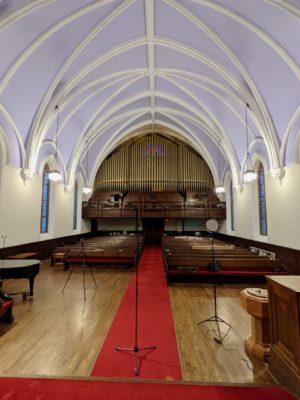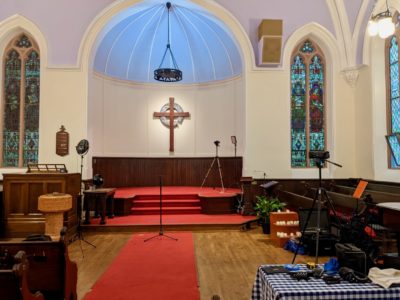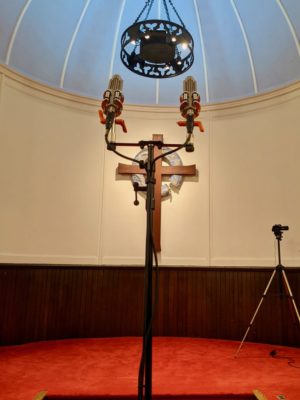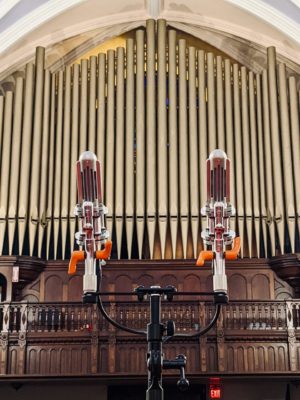 Garrett Fischbach – Violin
Recorded –  August 5, 2022 at South Presbyterian Church, Dobbs Ferry, NY
AV Production – Garrett Fischbach
Signal chain – Extinct Audio BM9 spaced pair to Sound Devices MixPre-6 II with 40 Hz low-cut filter engaged. 
No post-production EQ or processing.
For the full performance click
here
August 30, 2022