Black Ops
This is a rugged near-field version of our popular BM9 ribbon microphone. The 2.5 micrometer ribbon is designed to withstand higher sound pressure volumes found close up in front of guitar amps and other louder instruments – and voices. It has a black label and grills to distinguish it from the standard BM9.
Black Ops boldly goes where you wouldn't usually put a ribbon microphone.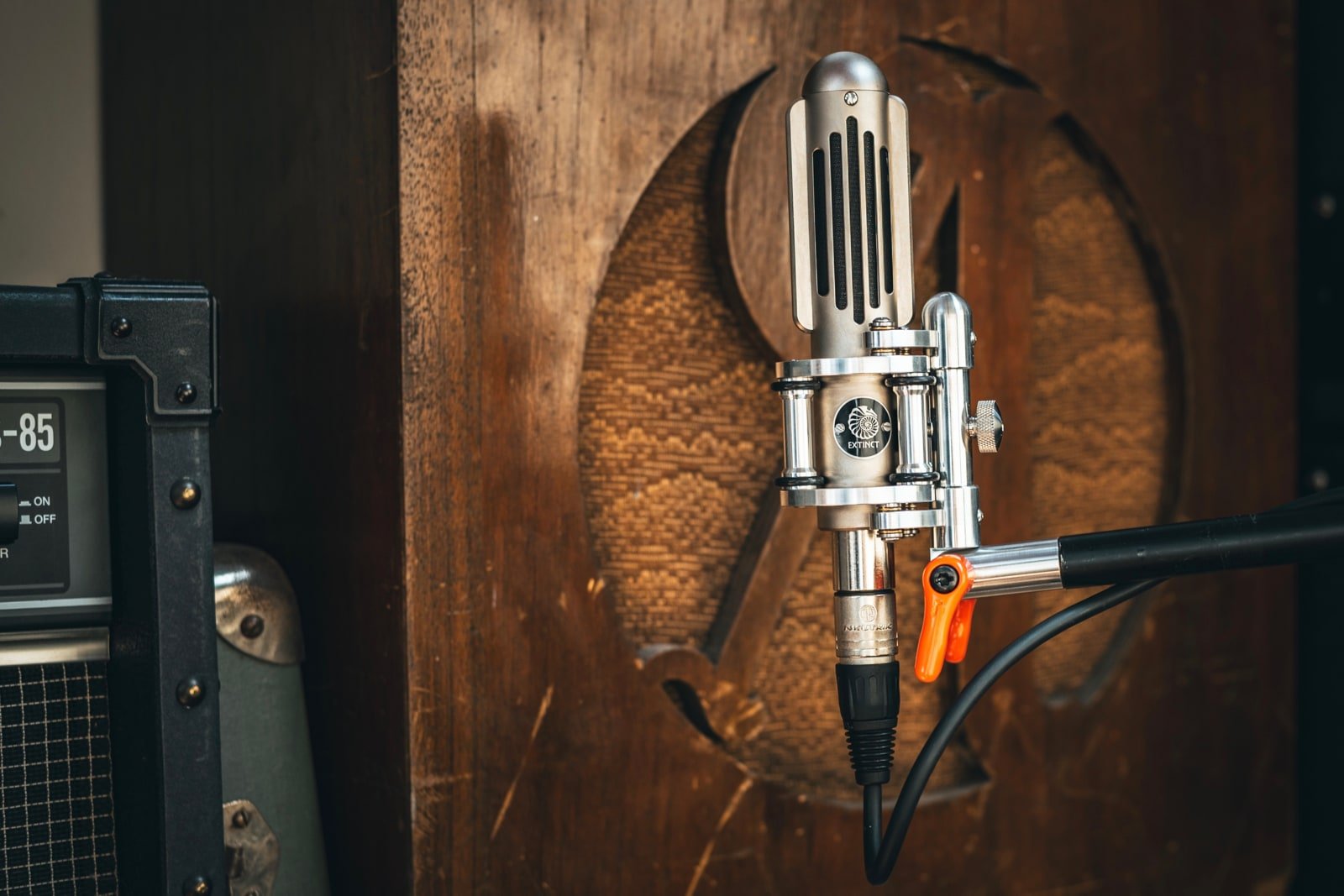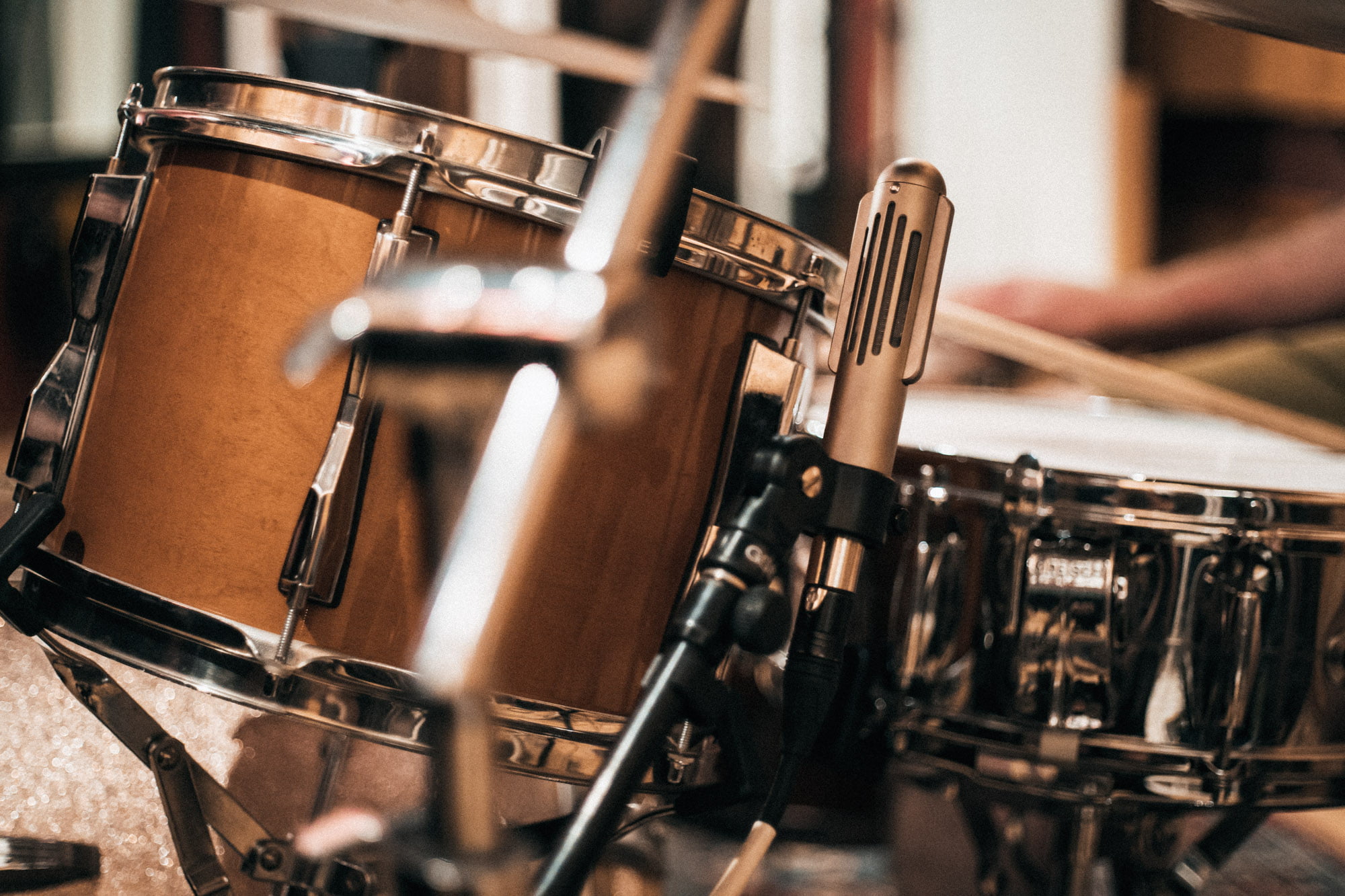 " I took no special pains to protect the review specimen, and it handled everything I could throw at it. The BM9 Black Ops makes a great close mic not only on guitar amps but also on bass amps, where I'd probably hesitate to place anything too delicate. It's also an excellent vocal mic, particularly for those singers who always seem to sound thin, harsh or sibilant on capacitor mics. There is still enough proximity effect to bring a welcome heft to sources that need it, but not so much that close-miking things makes them sound boomy or unbalanced." Sound On Sound
It's in the iron, man!
For the Black Ops microphone, we made a special transformer with a higher iron content in the laminations. It takes a high signal level before saturation, and has a reduced inductance to compensate for the bass proximity effect. This gives a flatter, detailed low-end response when working within a few inches of the sound source.
Black Ops microphones are tough enough to take on the road and have recently been used on major tours with the bands Foals and Snow Patrol. (As with all microphones, we still advise carful handling.)
(As with all microphones, we still advise careful handling.)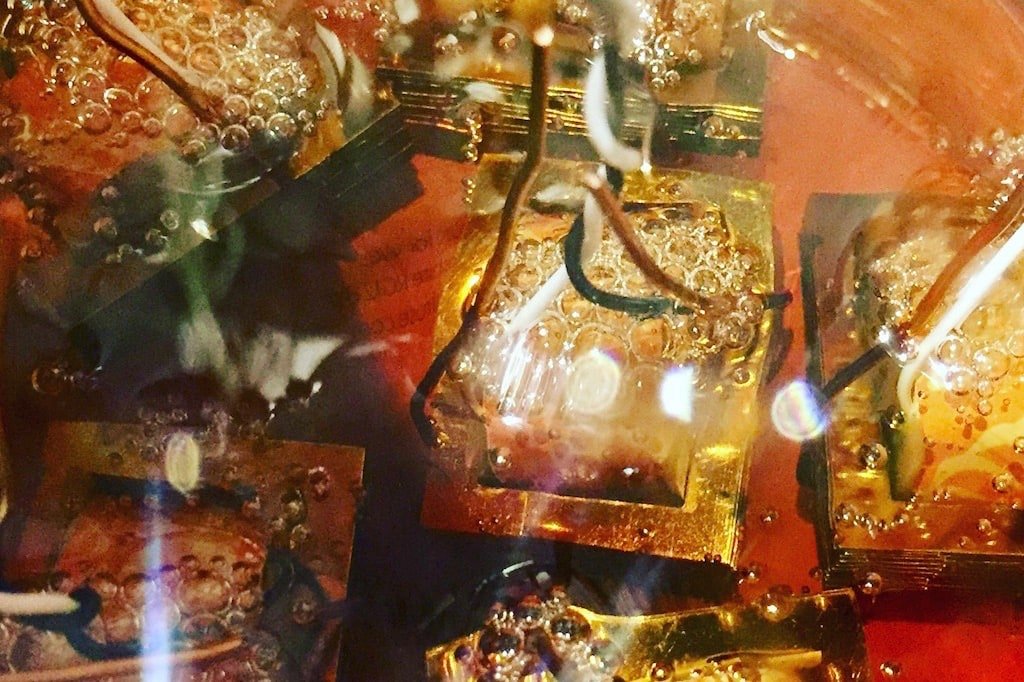 Technical Specs
Mechanical parts carry a lifetime warranty to the original owner. Ribbons are warrantied for 1 year from date of purchase, but with care should last many years.
Output impedance = 250 ohms at 1KHz
Directional Pattern: True figure-8
Transducer Element: 2.5 micrometer aluminum ribbon
Frequency range: <30 Hz – 15 kHz @ ±3dB
Maximum SPL: 135dB @ 20 Hz
Proximity effect: Medium
Electronics: Passive. No power required
Output transformer: Custom Black Ops iron-rich transformer
Output Connector: XLR3, Pin 2= +ve, Pin 3 = -ve, Pin 1 = Ground
Weight: 355g (microphone only)
"The Black Ops mic is stellar. The muted proximity effect is indeed helpful and the Black Ops' midrange character is different from the standard BM9, making it a different, but great-sounding beast". Scott Evans, antisleep.com
"There's still enough proximity effect to bring a welcome heft to sources that need it, but not so much that close-miking things makes them sound boomy or unbalanced". Sam Inglis, SOS, June 2019.
In good company...
Extinct Audio users include…. John Williams, Dom Monks, Nick Cave, Lianne La Havas, Laura Marling, James Ford, Simian Mobile Disco;  James Knight, Knight Time Studios;  Justin Lockey (Editors/Minor Victories/Mastersystem); Nigel Pepper, engineer, Snow Patrol, UK; Foals,  Jason Lytle (Grandaddy); James Newman; Ray Lamontagne; Nils Frahm, Germany; Matthias Hahn, Berlin; Ethan Johns, J.J. Hastry, ICP Studios, Brussels; Konk Studios, London; Real World Studios, Bath; Neil Innes, ATA records, Leeds;  George Apsion, Kore Studios, London; Richard Thompson,  Johannes Buff, End Note Studios, France; Marcus Mumford, Douglas September, Canada; REP Music, Cambridge; Barkley McKay, Valley Wood Studio, Leeds; 80 Hertz Studios, Salford, UK; Iwan Jenkins, The Riot Point, Canada; Ali Chant, Playpen / Toybox, Bristol; Martin Mitchell, Instant Music, UK;  Dave Tilley, Bogue Sound Studios, NC; Jeff Ardron, St Austral Sound, UK; Sal Richichi, Las Vegas; Nicolas Masset, Belgium;  Don Gunn, The Office, USA; Maxwell Hallett, London;  Scott Evans, Antisleep Studios;  Gwyn Ap Harri, Doncaster; Emma Halpin, Ben Barker, The Haggis Horns, Leeds, UK;  Andrew Wilson, Red Six / Wounded Buffalo; Richard Horner, Black Snowflake Sound, Sapporo, Japan; Tim Rutten, Maastricht, Netherlands, Joe Clayton, No Studio, Manchester.; Misha Bittleston; Benjamin Lee, Eugene, OR, USA;  Nils Grondahl, Denmark; Louis San Antonio; Shawn Murphy, Los Angeles; Air Studios, UK; Dale Smith, Queensland, Australia; Jules Burns; Brendan Aanes; Daniel Inzani, UK; Douglas Doherty, DACS Audio; Pete Ord, Sunbeams Music Centre, Cumbria; Paul Kappa, Amazing Kappa Band; Dave Mallen, Innovation Station Music, Virginia; Robert Charles Wilks, Squarehead Studios, Kent, UK; Jérôme Cousin, L'Atelier du Microphone, Saint Thual, France; Jonny Hooker, Young Thugs Studios, York; Russell Pay, London; Joe Montague, UK; Marco Noble, Noble Sound Studios, Linsengericht, Germany; David Stych, UK; Hessischer Rundfunk, Germany. Rob van den Berg, Sonokinetic, Netherlands; JB Pilon at Buffalo Recording Studio, Wakefield.